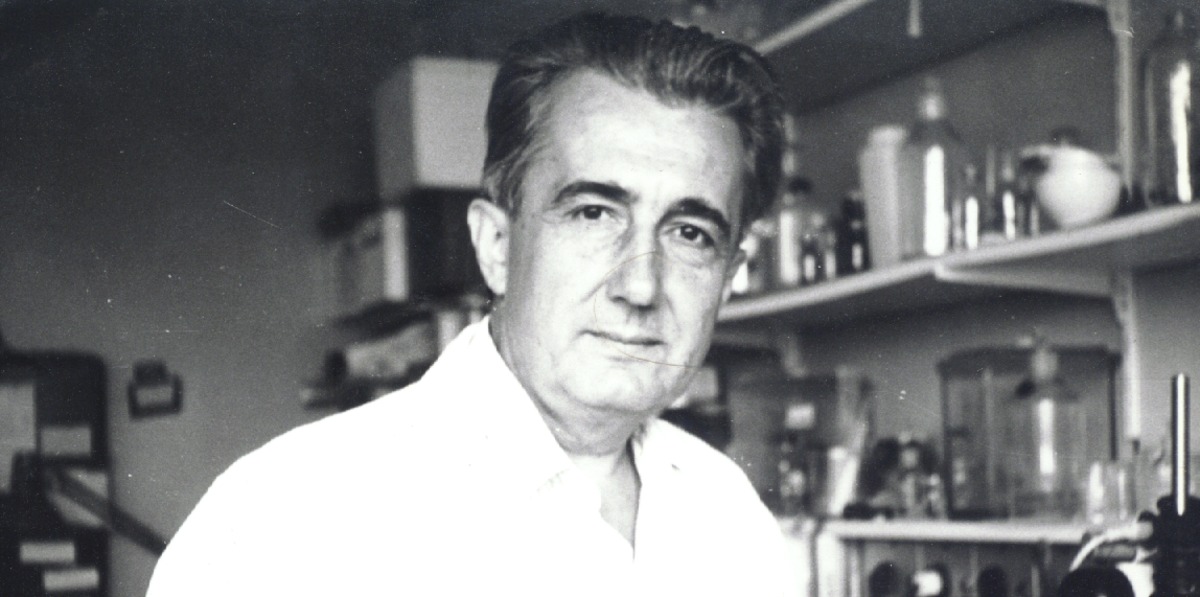 "When we have the power to help, we have the duty of doing so."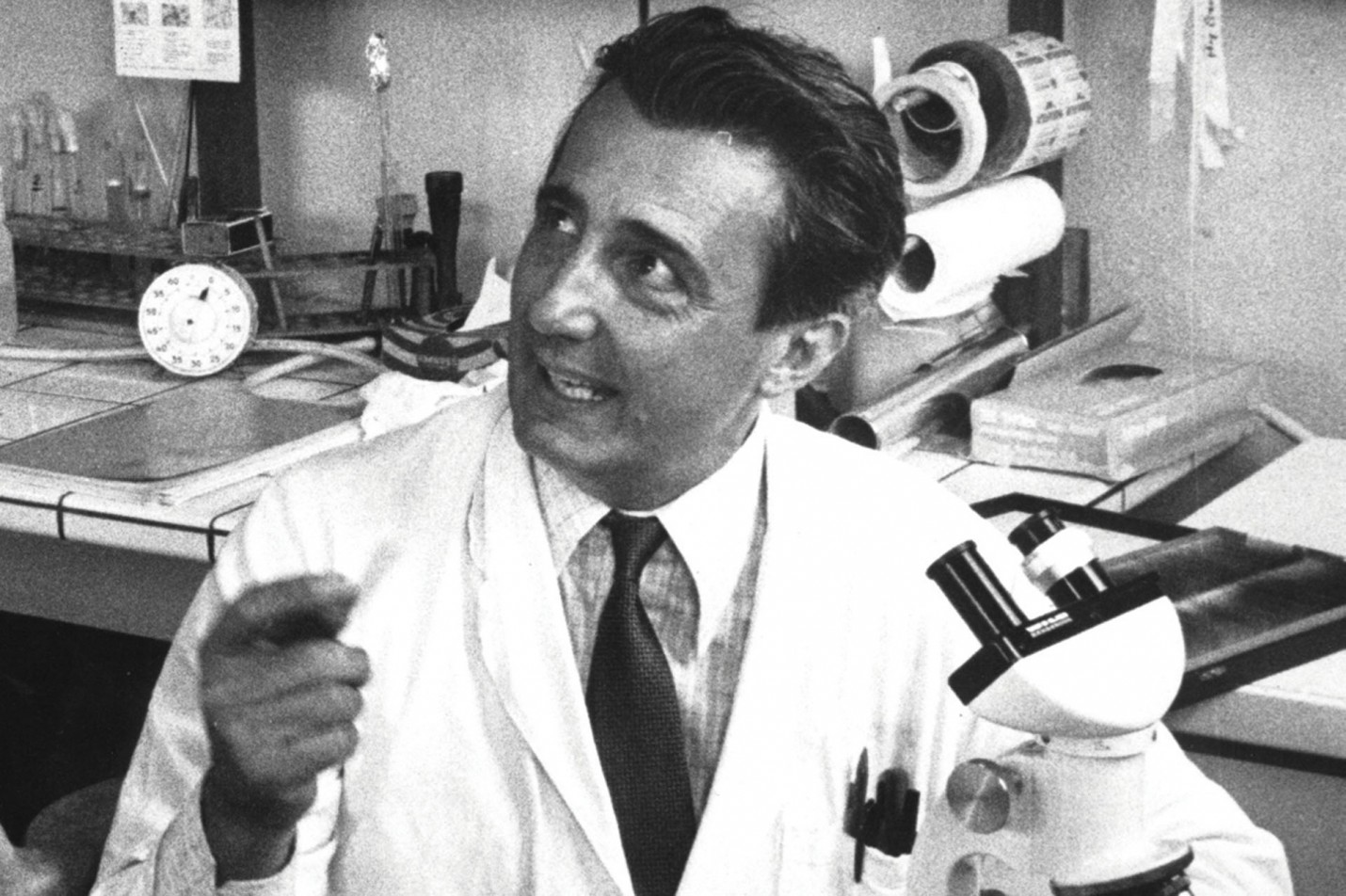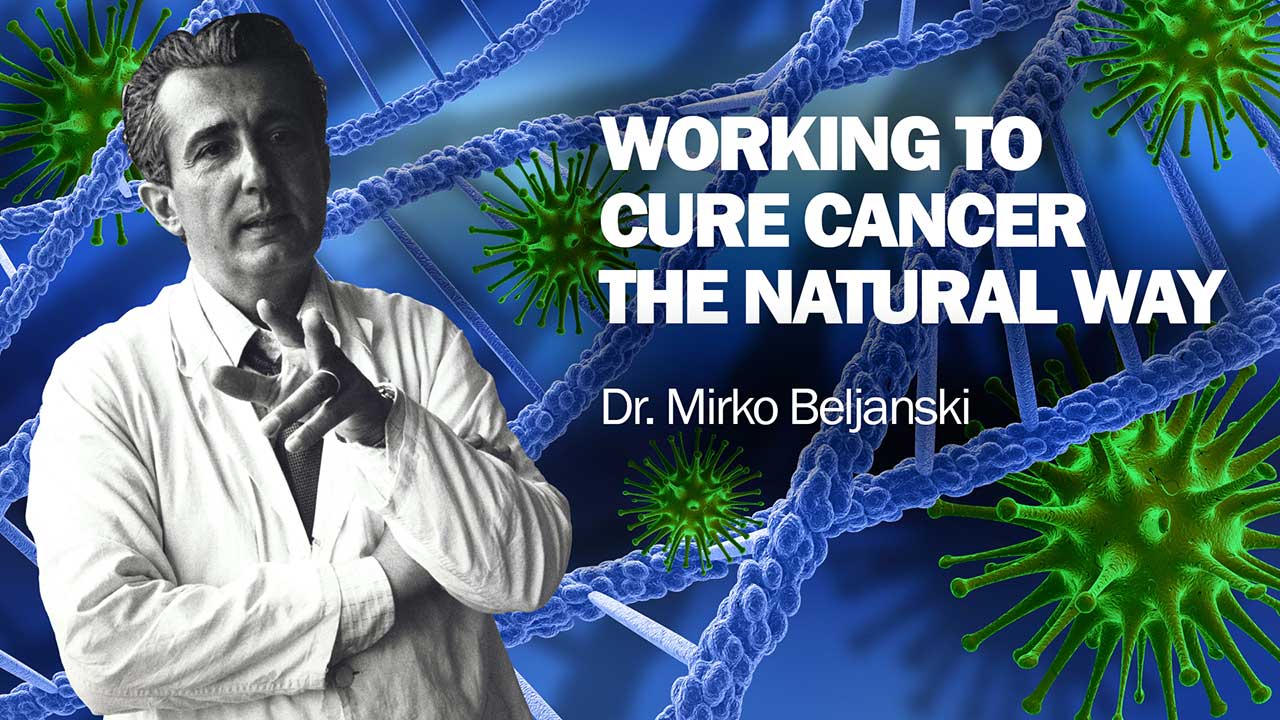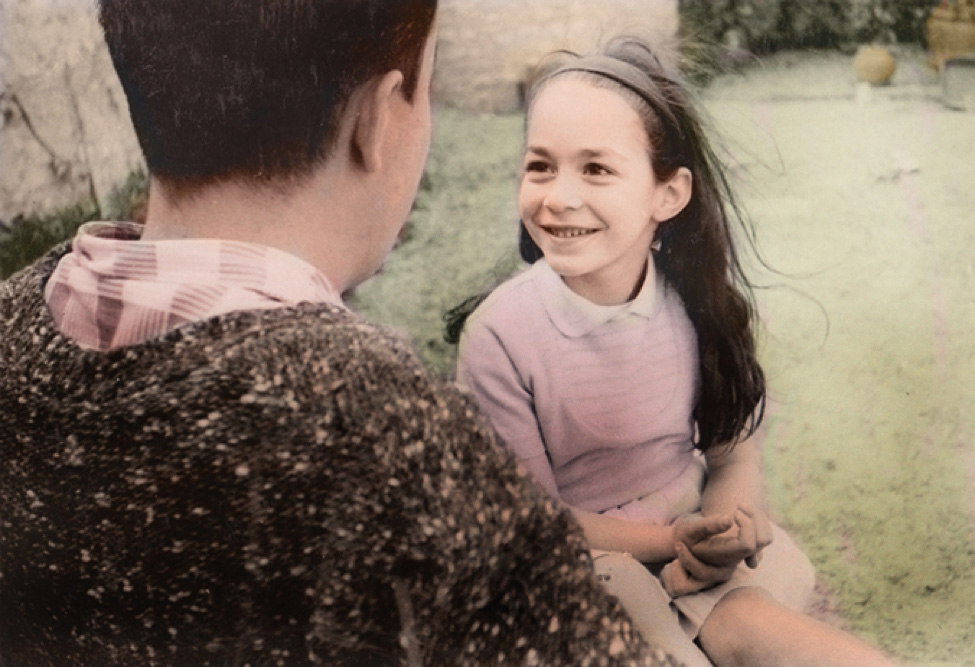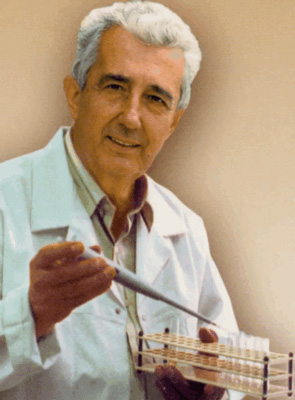 Pioneer in the Field of Environmental Medicine
Mirko Beljanski, PhD (1923-1998), was born in a small village in former Yugoslavia called Turja, Serbia. At the age of 25, he immigrated to France where he remained for the rest of his life. After receiving his PhD in Molecular Biology from the Sorbonne in Paris, he was accepted by the Centre National de la Recherche Scientifique (CNRS–French equivalent to the NIH) in 1951 as a biologist and researcher to work at the prestigious Pasteur Institute in Paris. Dr. Beljanski was one of the first molecular biologists to study RNA, which plays a dynamic role in cell regulation. In 1960, he was awarded the Charles Leopold Mayer prize after having spent two years at NYU Medical School (1956-1958) working with Nobel Prize winner Professor Severo Ochoa. He also studied DNA and RNA biology and made numerous discoveries. For example, he found that reverse transcriptases exist not only in viruses, but also in other types of organisms, including bacteria, fungus and fish. While working at the Pasteur Institute in France, Dr. Beljanski discovered a change in the structure of the DNA in cells exposed to carcinogens and other pollutants. He also demonstrated that the DNA of a cancer cell is unwound or destabilized. These observations led to the creation of the Oncotest, a test which showed that any molecule having a carcinogenic potential provokes a very strong and rapid synthesis of purified cancer DNA in vitro. The Oncotest additionally allowed him to discover two specific anticancer plant extracts. Dr. Beljanski, together with his wife and scientific partner Monique Beljanski, went on to develop natural compounds that enhance the body's resistance to degenerative diseases and environmental toxicity. In 1988, by then officially retired, Mirko Beljanski founded his own laboratory in Saint Prim, France, where he perfected his anticancer extracts and continued to publish articles on their efficacy. During that period he worked with hundreds of doctors in France and Belgium to analyze how these extracts could complement a conventional treatment and helped thousands of patients to survive their cancers. For almost 50 years, Mirko Beljanski fully devoted himself to scientific research, however, like other pioneers in cancer research, Dr. Beljanski became an object of severe persecution. Mirko's work was heavily outlawed and suppressed. The battle went on for years, until he suddenly developed leukemia and died in Paris in 1998. He published a total of 133 scientific papers, wrote 2 books, and filed 11 patents over the course of his lifetime.
Recent Recognition of Beljanski's Work
Only a few years after Mirko Beljanski passed away, his unfair persecution was recognized by the European Court of Human Rights, which handed down a unanimous decision condemning France for its violation of his most basic human rights (Feb. 7, 2002).1
Today Mirko Beljanski's work continues in the United States, where his products (The Beljanski® Products) are distributed by Natural Source International, Ltd.
Since 1999, The Beljanski Foundation, a New York City-based 501(c)(3) non-profit organization, has sponsored research on the anticancer properties of the extracts discovered by Dr. Beljanski. These research programs, conducted with several high-profile institutions, have all led to many peer-reviewed publications. The work done by the Foundation has enabled those scientific institutions to confirm that two of the natural molecules discovered by Beljanski:
• Are selectively active on many kinds of cancer (including prostate,
2,3,4,5
ovarian,
6,7
pancreatic
8,9
cancers)
• Help with precancerous cells
4
(like elevated PSA levels)
• Are effective on cancers that no longer respond to chemotherapy
5
• Work in synergy with many chemotherapy drugs with no side effects
2,3,4,5,6,7,8,9
---
1
Affaire Beljanski C. France- Arrêt Strasbourg 7 Février 2002 (Requête n° 44070/98).
2
D.L. Bemis, J.L. Capodice, P. Gorroochurn, A.E. Katz and R. Buttyan. Anti-prostate cancer activity of β-carboline alkaloid enriched extract from Rauwolfia vomitoria. International Journal of Oncology, 2006, 29: 1065-1073.
3
Bemis, Debra L., Jillian L. Capodice, Manisha Desai, Aaron E. Katz, and Ralph Buttyan. "β-Carboline Alkaloid-Enriched Extract from the Amazonian Rain Forest Tree Pao pereira Suppresses Prostate Cancer Cells." Journal of the Society for Integrative Oncology 7, no. 2 (Spring 2009): 59-65.
4
Burchill, Melissa. "Two Herbal Extracts for Protecting Prostate Cell DNA." Integrative Medicine 9, no. 2 (April & May 2010): 32-36.
5
Chang, Cunjie, Wei Zhao, Bingxian Xie, Yongming Deng, Tao Han, Yangyan Cui, Yundong Dai, Zhen Zhang, Jimin Gao, Hongqian Guo, and Jun Yan. "Pao pereira Extract Suppresses Castration-Resistant Prostate Cancer Cell Growth, Survival, and Invasion Through Inhibition of NFκB Signaling." Integrative Cancer Therapies 13, no. 3 (May 2014): 249-58.
6
Yu, Jun, Yan Ma, Jeanne Drisko, and Qi Chen. "Antitumor Activities of Rauwolfia vomitoria Extract and Potentiation of Carboplatin Effects Against Ovarian Cancer." Current Therapeutic Research 75 (December 2013): 8-14.
7
Yu, Jun, and Qi Chen. "The Plant Extract of Pao pereira Potentiates Carboplatin Effects Against Ovarian Cancer." Pharmaceutical Biology 52, no. 1 (January 2014): 36-43.
8
Yu, Jun, Jeanne Drisko, and Qi Chen. "Inhibition of Pancreatic Cancer and Potentiation of Gemcitabine Effects by the Extract of Pao pereira." Oncology Reports 30, no. 1 (July 2013): 149-56.
9
Yu, Jun, and Qi Chen. "Antitumor Activities of Rauwolfia vomitoria Extract and Potentiation of Gemcitabine Effects Against Pancreatic Cancer." Integrative Cancer Therapies 13, no. 3 (May 2014): 217-25.
"Throughout history, those brilliant individuals who have threatened the egos and reputations of the establishment, and/or the profits of industries, have been ridiculed, persecuted, or prosecuted. This is particularly so in the science and health industries. When I had pondered this myopic situation, Albert Einstein came to mind, and now, Beljanski."
David P. Michaels, President, Foreign Press Association (US)